ATOMIC TOWING SERVICE, LLC
SALISBURY, NC & SURROUNDING REGION - 704-433-9067
MON-FRI | 7:00 AM to 8:30 PM EST
SAT-SUN | 7:00 AM to 6:00 PM EST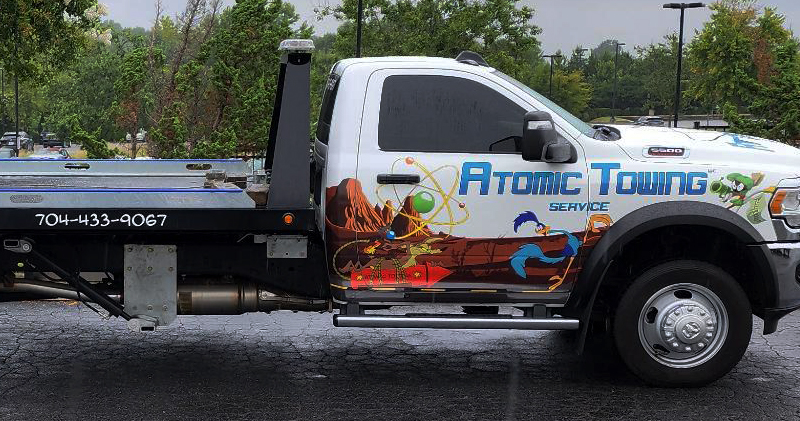 VEHICLE TOWING
Our rollback tow truck can handle most passenger size vehicles and some larger ones including 4-wheel drive, all-wheel drive and full time 4-wheel drive. We can also accommodate lowered vehicles, antique vehicles, race cars, auction sale cars as well as many other transport options like large mechanics toolboxes and large safes. Contact us to see if can assist you!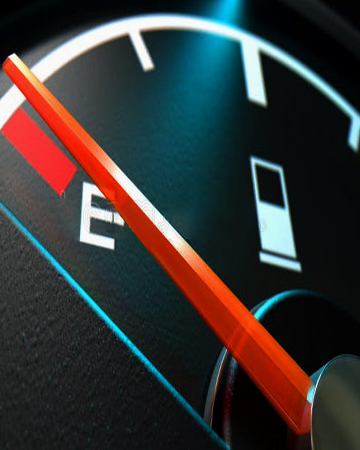 OUT OF FUEL?
We can get you going again with a quick fuel delivery.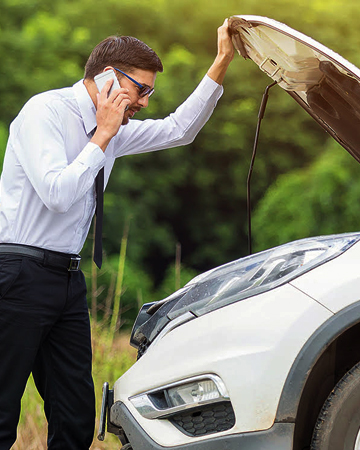 BREAKDOWNS or ACCIDENTS?
call us for fast reliable towing service.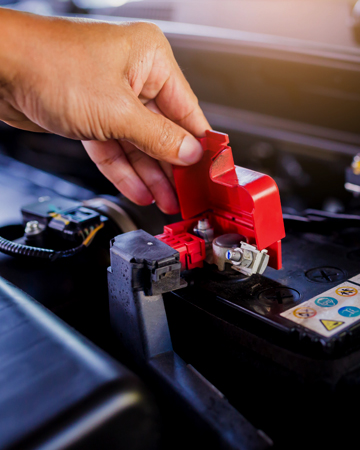 DEAD BATTERY?
With our fast and efficient jump start service we will have you back on the road in no time!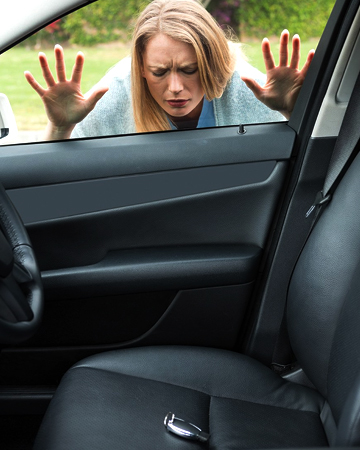 LOCKED OUT OF YOUR VEHICLE?
We can help you quickly and swifty with our lockout services.
Atomic Towing Service, LLC covers areas around the South East including but not limited to Salisbury – North Carolina, Statesville – North Carolina, Moooresville – North Carolina, Kannapolis – North Carolina, Concord – North Carolina, Lexington – North Carolina, Rockwell – North Carolina, China Grove – North Carolina, Granite Quarry – North Carolina, Landis, Woodleaf – North Carolina, Cleveland – North Carolina, Spencer – North Carolina and Mocksville – North Carolina areas.
We are locally owned and operated with great local and long-distance rates. If you require services outside of these areas, please don't hesitate to call now and ask for competitive a price today!
MON-FRI | 7:00 AM to 8:30 PM EST
SAT-SUN | 7:00 AM to 6:00 PM EST
Jim was an absolute sweetheart. He towed my car (and myself) safely to my destination. He turned a stressful morning into a lighthearted adventure. Such a blessing, I would recommend him ANYTIME!
Jim is great! I called early in the morning made an appointment to have him tow my car that evening and we kept in contact throughout the day very friendly very efficient please support this veteran he is great!
Let me say...this wonderful man was a blessing. I'm a AAA Gold card member and after 25 hrs of trying to get my car towed, I was told to call another towing company. And so I did. Jim at Atomic Towing was so awesome. He is kind and hard working. We called him and within 4 hrs he had time to meet my husband back at my car. He was there within 30 minutes of that call. His services didn't break the bank either. I highly recommend him. He towed my car roughly 23 miles. Forget AAA roadside assistance. You'll pay your premiums and get horrible service. Atomic Towing is an awesome company!
Sha' W Dunagan
2023-03-07
I would like to start off saying thank you so much Jim. I Call Jim today and told him world we had broke down across town he gave me a price that could not be beat. We actually got the vehicle running I called him back and he had already left and I apologize but this is where I was so amazed at the actions of Mr. Jim He was so happy for us that we didn't have to pay a Towing Bill and or mechanic bill. Even though he had already left His place of business. I offered to pay him for his time he refused payment what an amazing man may God bless you
Ross Alexander
2023-01-23
Got in a bad situation today and Jim came to the rescue! Very prompt service and very fair pricing. Cared not only about getting me out of a bad spot but also taking care of my truck. I'd recommend him to anyone and if I ever need him again I will absolutely call.
Jim helped me out in a time of great NEED. He got my truck home safely and the price wasn't absolutely outrageous. Jim's a really good guy and if I ever need anything I'm gonna call him
I highly recommend Atomic Towing. My car broke down in High Point and I needed it towed back to Charlotte. After calling several towing services, Jim at Atomic was the friendliest and had the most reasonable price. He arrived on time and my car made it back to Charlotte in great shape. Thanks, Jim!
Awesome guy. Jim is the owner and the driver. Used him twice. Once to deliver a vehicle and once as a result of an accident. Professional and courteous. Gives a sh*t about the customer. Refreshing to see.
ATOMIC TOWING SERVICE IS HERE TO SERVE YOU!